Wrong lifestyle, unhealthy eating habits, lack of exercise, and high stress levels all create a flabby belly. Lack of abdominal strength often manifests as lower back pain and can cause visceral organs to sag and lead to disease in the pelvic region.
A proper diet combined with a good exercise routine can definitely help reduce belly fat to a great extent.
Yoga plays an important role in activating the abdominal muscles and their subsets, allowing them to recover while keeping conditions like acid reflux under control.
We think these 7 yoga asanas can easily become your new favorite training technique.
The best yoga asanas for a flat stomach
1. Bhujangasana (Snake Pose)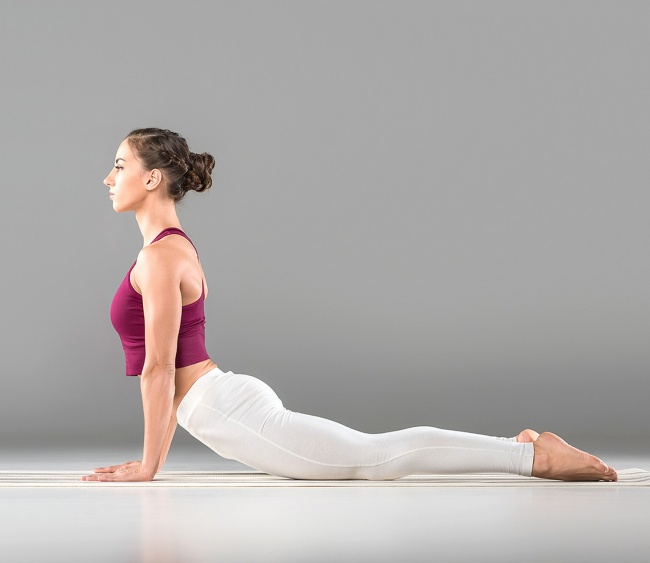 How to perform:
lie face down
open arms on the ground
Stretch your legs back and slowly raise your upper body.
Make sure your pubes and toes form a straight line and touch the ground.
Hold this position for 25 to 30 seconds.
2. Ustrasana (Camel Pose)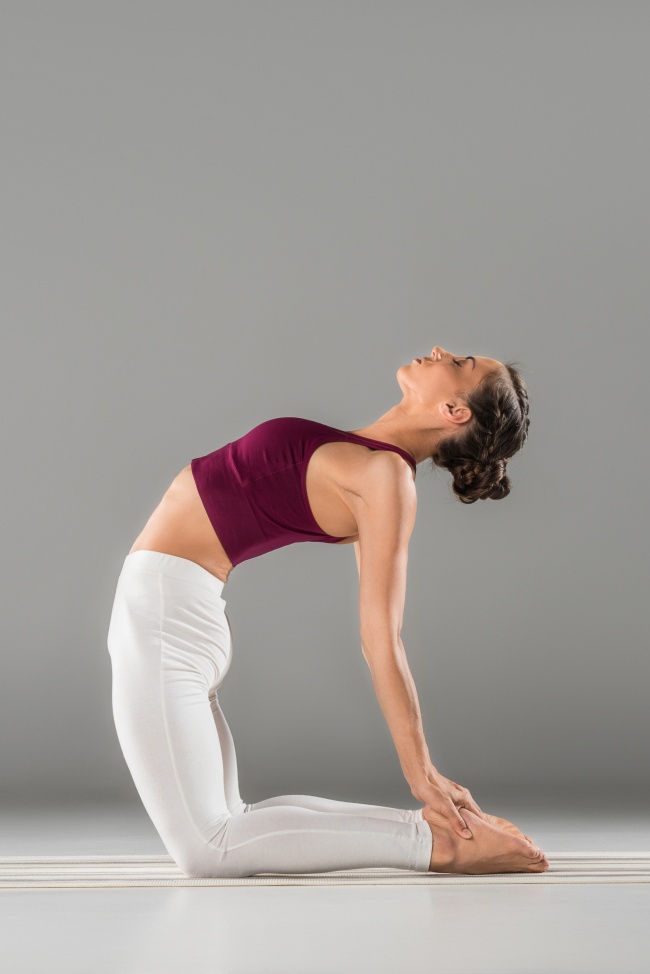 How to perform:
Kneel down on the floor
arch your back
Touch and hold your heels with your hands.
Hold this pose for up to a minute.
3. Vasisthasana (Side Plank Pose)
How to perform:
Perform after Downward Facing Dog Pose.
Change left or right foot
Tilt your body to the right or left side.
Raise the opposite arm in the air.
Hold this pose for 15 to 30 seconds.
Return to downward facing dog
4. Paschimottana (Seated Forward Bend Posture)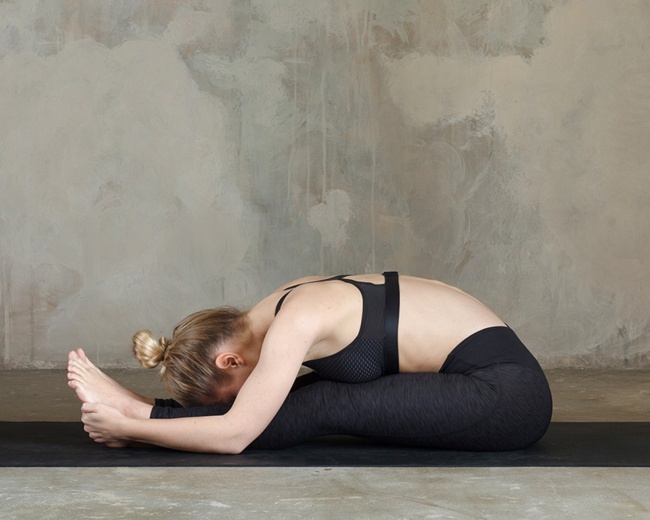 How to perform:
perform after Sukahasana or Padmasana (recommended)
Stretch your body towards your feet as you exhale
Hug your feet with your hands
Hold this position for up to a minute.
4. Savasana (corpse pose)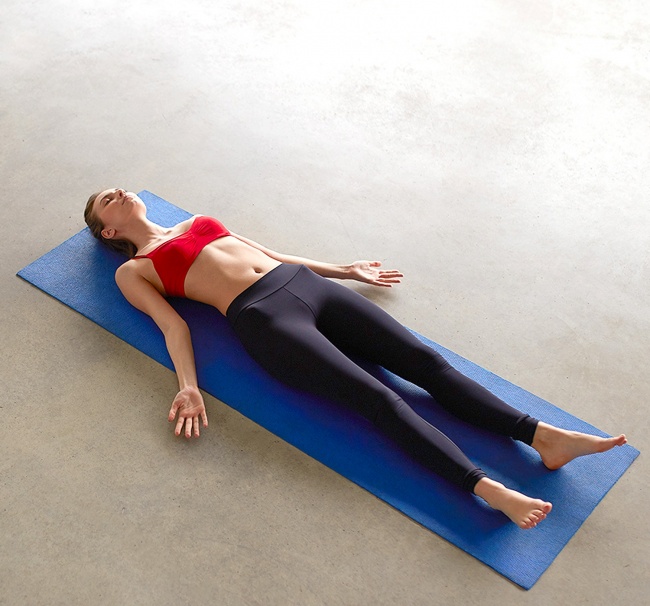 How to perform:
This is a relaxing pose that should be done every 30 minutes of your session. Despite its simple appearance, it is believed to be the most difficult pose. To do this correctly, you need completely relax your body.
5. Parivrtta Parsvakonasana (Revolved Side Angle Pose)
This pose helps strengthen your core abdominal muscles.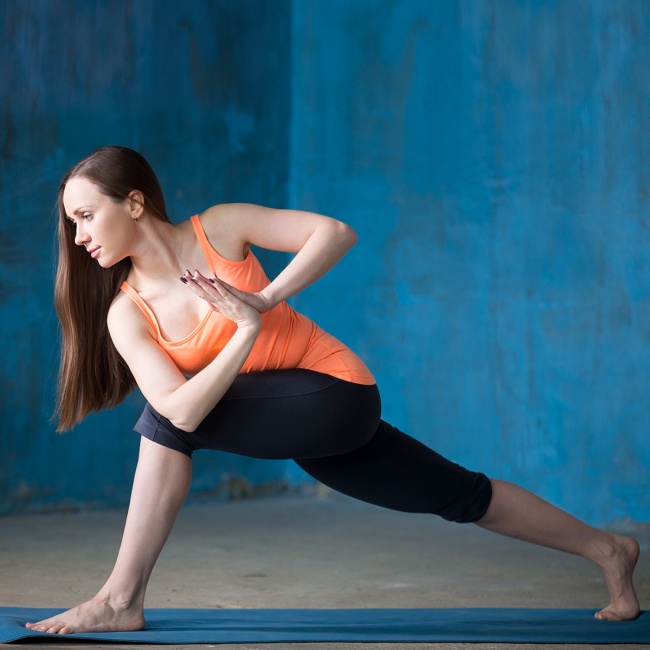 How to perform:
Kneel in a prayer position.
Stand on one knee and bend at a 90-degree angle.
Straighten your other leg and balance on your toes.
Lean your body to one side, you can face it for better balance.
Hold this pose for up to 30 seconds.
6. Kumbhakasana (plank pose)
the plank pose it is the most loved by trainers as it helps to strengthen not only the arms and legs but also the abdominal muscles.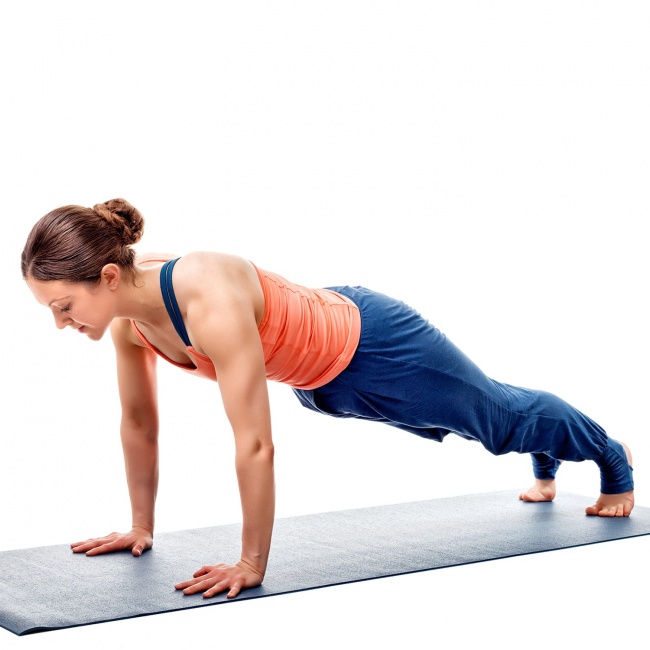 How to perform:
lie face down
Raise your body towards your outstretched arms
Balancing on the toes
Look up or down
Hold as long as you can, pause and repeat several more times. Try to extend the time in this pose every day.
7. Tadasana (mountain pose)
This is a warm-up pose.. Use it before you start.